SIMPLE JUICES FOR GLOWING SKIN:- The best thing you can do for your skin is to cleanse it with juices and consume the correct fruits and veggies. Of course, you must consider your prescriptions and any allergies you may have.
SIMPLE JUICES FOR GLOWING SKIN
1. Beetroot juice
Beetroot juice is an excellent choice since it cleanses the blood and flushes away pollutants. It has a high concentration of folic acid, magnesium, iron, potassium, zinc, and copper. It is also anti-inflammatory and contains vitamins A, C, and K.
Do you want the juice to give you that beautiful flushed glow? The optimum time to eat it is between meals. Drink one every day.
2. Tomato juice
It is no more news that Tomato Juice is a juice that works well in glowing skin. Not only is tomato beneficial as a topical application component, but it is also beneficial when consumed as a juice.
This juice can offer you radiant skin if you drink it on a regular basis. Do you have acidity that is causing breakouts? It works like a charm if you add some honey to the juice. Serve with breakfast or first thing in the morning.
3. Carrot juice
Yes, carrot is not only an incredible component that enhances our vision, but it is also beneficial to the skin when consumed as a juice. Tomato juice is your best choice if you have acne-prone skin and are tired of pimples and discoloration.
It even reverses the consequences of premature aging. It contains many antioxidants that protect against free radical damage. Consuming carrot juice in the morning is the best.
4. Orange juice
This is a delightful alternative that is also high in vitamin C. If you have dry and flaky skin, this juice will help you. Citric acid in orange juice aids in the synthesis of collagen and elastin, both of which serve to maintain the skin taut and young. It clears the skin, eliminates acne, and regulates sebum levels.
5. Spinach juice
We understand that that sounds horrible. Nobody like eating anything green. But, as they say, eating and drinking greens is truly great for your skin, health, and hair. The same may be said for spinach juice. While it may not taste as delicious as the other juices on our list, it is an excellent juice for cleaning up the skin.
It is high in vitamins A, C, and E, as well as manganese. It aids in the removal of free radicals, leaving the skin gleaming. If you don't think straight spinach juice is for you, hunt find an interesting recipe online!
6. Lemon juice
Here's another that's high in vitamin C and a good source of citric acid. Lemon juice is incredibly hydrating and has been shown to offer the drinker with radiant skin when drank on a daily basis. It cleanses the blood and flushes out all pollutants and free radicals. It is best consumed in the morning, either on its own or with a little honey added in.
7. Amla juice
Amla is a high-nutritional-value fruit. It is a strong source of vitamin C and helps collagen formation, reducing indications of aging and cleaning the skin. It is also known as Indian gooseberry. It also helps to level out the skin by preventing pimples and discoloration. Drink one glass before each meal or first thing in the morning.
8. Aloe vera juice
Aloe vera is an excellent component for applying directly to the skin and hair or as part of a mask mix. It's also fantastic as a juice. It contains auxin and gibberellins, both of which are skin-healing hormones. Every day, drink one glass of aloe vera juice in the morning.
9. Cucumber juice
If you want a light juice that is naturally hydrating, this is the perfect option. This provides your skin a transparent and healthy sheen while also removing all blemishes. It also removes all free radicals and pollutants from your body, making your natural complexion seem luminous.
Cucumber juice can be consumed up to three times per day.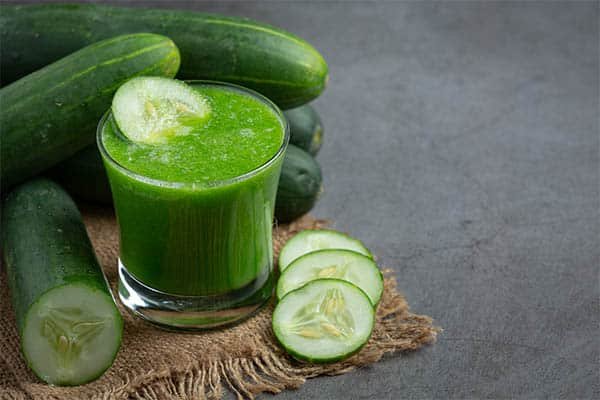 10. Mosambi juice
Mosambi juice, like lemon and orange juices, is strong in citric acid and should be at the top of your list if you want something that ticks all the boxes. This one has anti-aging properties while also helping to clean up your skin and remove any undesirable spots and blemishes.
It also has antifungal effects that keep free radicals at bay. Every day, you can have two glasses of it.
Also Refer:- amazing tips for healthy hair and skin