We Can Use SEO For Effective Digital Marketing
Search engine optimization, or SEO. Let's dissect that in terms of your website.
No expertise is needed for search engine optimization. Businesses with small to medium-sized websites and an e-commerce platform or content management system that is favorable to SEO can do the majority of the work in-house.
Learn How To Use SEO For Effective Digital Marketing
1. Study Keywords
There are two benefits to keyword research. Finding and classifying important search queries can help you first understand the terms and phrases clients use to find your products and services. To improve your organic search rankings, you can utilize those keywords in blog entries, product descriptions, and titles.
But keyword research has applications outside of SEO. Competition can be discovered by understanding how customers search for their needs and wants.
2. Recognize Keyword Gaps
A keyword gap is a search term for which your website is not ranked first but at least two of your competitors are. Investing in cost-effective tools like Ahrefs and Semrush can help you uncover those underutilized keywords that present chances for your business.
The analysis can be finished in no more than 30 minutes. As a result, you'll have new ideas for writing content, creating new websites, and responding to frequently asked questions about information.
3. Construct internal links
Internal linking is necessary to boost the natural prominence of important pages. Its algorithm determines how much equity to grant a page based on the number of internal links that point to it.
Google makes no recommendations on the placement of or destination for internal links.
4. Boost click-through rates
Click-through optimization enhances traffic from existing locations while keyword research identifies opportunities for better results.
Rich and well-organized snippets are my go-to click-through strategy. They simply require a small amount of coding, like Schema.org markup. Third-party plugins make the job easier.
5. Improve title tags
Although they are rapidly losing their impact on organic ranking, title tags are still very important. You may inform Google of the topic of the website by include relevant keywords in the title. Additionally, the most obvious portion of a typical search-result snippet will likely be a well-written title. Therefore, it might also have an impact on click-throughs.
6. Produce helpful content
A crucial element of optimized content is knowing a page's main keyword and using it in the title (and body, if it makes sense). However, producing genuinely valuable information that customers desire to consume is the most crucial strategy. Optimizing material that nobody wants to read or watch is ultimately impossible.
Google now comprehends the purpose of searches as well as the value and relevance of content. But it all starts with relevant content that benefits your target audience and responds to the queries that are made by those consumers.
7. Refresh dated material
Most articles' organic traffic is gradually declining. The date in the search snippet means that older content gets less clicks from organic results. Google also promotes the use of more recent information.
However, you may make up for a lot of that loss by upgrading the content with fresh details, references, descriptions, and more.
8. Watch Analytics
Google Analytics and Search Console are necessary for comprehending the performance of organic searches. They offer data on the pages that receive the most organic traffic, the keywords that drive it, interaction with and conversions from the visitors, among many other indicators.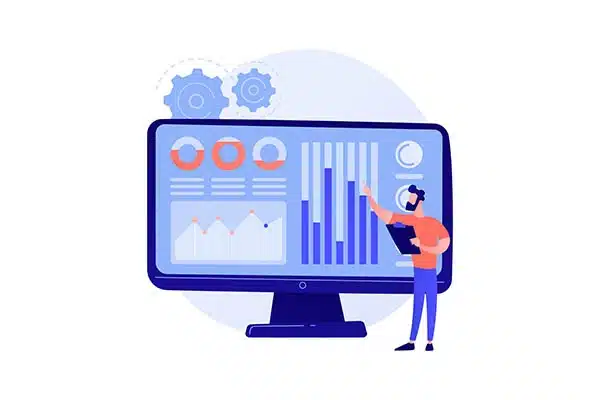 If you are unable to view in-depth information, keep an eye on your statistics periodically for traffic drops or problems with site performance. Both demand immediate response.
9. Increase Link Equity
The hardest SEO chore is link building. The task is never finished. Google analyzes backlinks to determine the credibility of your content. For instance, links from reliable news sources promote confidence.
The good news is that internal connection building is possible.
Again, high-quality content that people want to share is the source of the best link-building strategy. Reach out to journalists, join specialized communities, and socialize with like-minded individuals are all legitimate and practical options.
Never purchase a link, employ a link buyer, or manually place self-serving links on another website. If the connection is simple to access, it is probably useless or worse.
10. Learn for Yourself
Finally, knowledge cannot be replaced. Study SEO. There are a lots of excellent and free sources.
Also Refer :- 5 Ways To Build A Successful Advertising Company
Conclusion
This article should provide you a solid foundation in SEO optimization, but we also offer a lot of other resources to support your learning.