Skincare Routine:- When it comes to skincare, men typically have the same routine as before: a few splashes of aftershave and maybe some cheap, no-frills moisturizer. If that sounds like you, then boy do we have good news for you! The world of men's skin care has changed drastically in recent years. With so many new anti-aging products available to help tackle wrinkles, pores, and general dullness – not to mention innovations like microdermabrasion scrubs and chemical peels – there is an entire universe of skincare out there just waiting for you to discover it. So don't be afraid and read on to find out everything you need to know about creating and maintaining the perfect male skincare routine!
Skincare Routine
What Is a Skincare Routine?
A skincare routine is a set of steps you use to maintain and improve your skin. Depending on your skin type, these steps might include washing your face, moisturizing, and even using products designed to treat specific issues (like acne or wrinkles). Creating and sticking to a skincare routine is the easiest way to make sure your skin stays healthy and clear, and it's something everyone – not just women – should be doing. The best way to think of a skincare routine is as a daily checklist of items that you need to perform in order to ensure your skin stays healthy and beautiful. These items might include washing your face, using a toner, applying a face mask, and moisturizing.
1 ) Face Masks
There are countless beauty benefits to face masks, and men are certainly not excluded from experiencing them! They are wonderful at removing impurities and giving your skin a fresh and healthy look. If you have oily skin or suffer from breakouts, a clay or charcoal mask will help to tighten pores, reduce sebum production and prevent future breakouts. A hydrating mask is great for dry/mature skin and will help to hydrate and smooth out the skin. If your skin is sensitive, stinging or itching, try a soothing and calming mask. There are numerous masks out there for all kinds of skin, so it's easy to find one that works for you! It's also important to remember that you don't have to stick to the classic blue or black mask. There are plenty of options out there that come in a variety of colors. So if you're looking to switch things up, try a colorful mask next time you want to give your skin a boost!
2 ) Cleansing
The first step of any skincare routine should always be cleansing. Whether you use a gel, a cream, or an oil-based cleanser, this step is crucial in helping to remove build-up and excess oils from your pores (particularly around your t-zone). What's more, a good cleanser can also help to hydrate dry skin and reduce the appearance of fine lines and wrinkles. We recommend using a non-foaming cleanser that contains natural ingredients like aloe vera, jojoba oil, or shea butter.
3 ) Exfoliation
After cleansing, you should jump straight into exfoliating your face. Exfoliating is the best way to prevent and reverse the damage caused by sun damage, age spots, and other skincare issues that can appear in your late-20s, 30s, and beyond. There are many great exfoliating products on the market, ranging from quick and easy wipes to powerful chemical peels. Whatever you choose, make sure it's effective and safe for your skin type.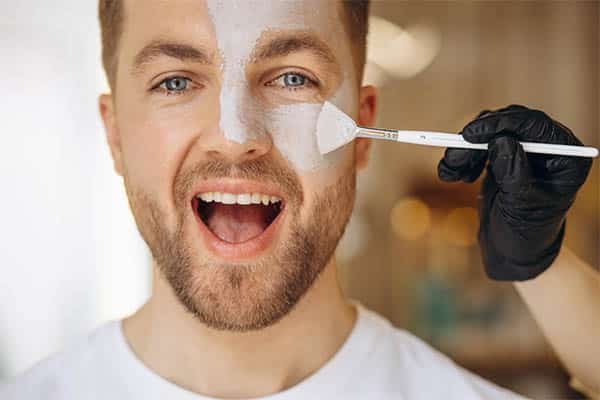 4 ) Toning/Skin Prep
After you've finished exfoliating, you should jump straight into toning your face. Toning is a crucial step in any skincare routine, and it's the perfect way to help close pores and jump-start the healing process after exfoliating. We recommend using a toning product with alpha hydroxy acids (like glycolic acid or lactic acid) as these will help to reverse the damage inflicted on your skin by daily pollution and UV rays. Toning is a great way to jump-start the healing process after exfoliating.
5 ) Vitamin products
After you've toned, it's time to infuse your face with the vitamins it needs to stay healthy, youthful, and vibrant. There are now countless skincare products on the market that contain everything from Vitamin E to Vitamin C. What's more, many of these products are formulated with fragrance-free, non-irritating ingredients. This makes them ideal for men of all skin types. The best time to use Vitamin-infused skincare products is once a day – preferably at night.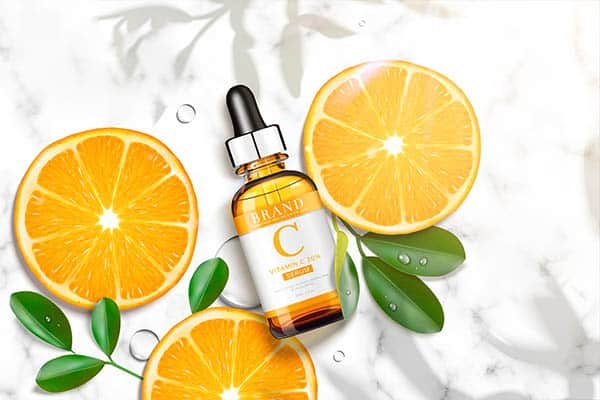 Also Refer:- 5 Best Products To Reduce Large Pores
Bottom line
There are many benefits to a good skincare routine, but the most important is preventing premature aging. When you're in your twenties, you should be using products with Vitamin E, Vitamin C, and other anti-aging ingredients to keep your skin looking young and vibrant. The best way to do this is by creating a skincare routine and sticking to it. Don't be afraid to try new products, but be wary of fads!