Flawless skin is a common aspiration, so much so that numerous businesses thrive on it, yet you'd be surprised to learn that the key to beautiful, clear, and radiant skin is right in your own kitchen. This may appear to be a misleading assertion, but the key to your attractiveness is heavily dependent on what you consume!
Here are 10 foods that might help you get rid of black spots on your skin
1. ​Lemon and Honey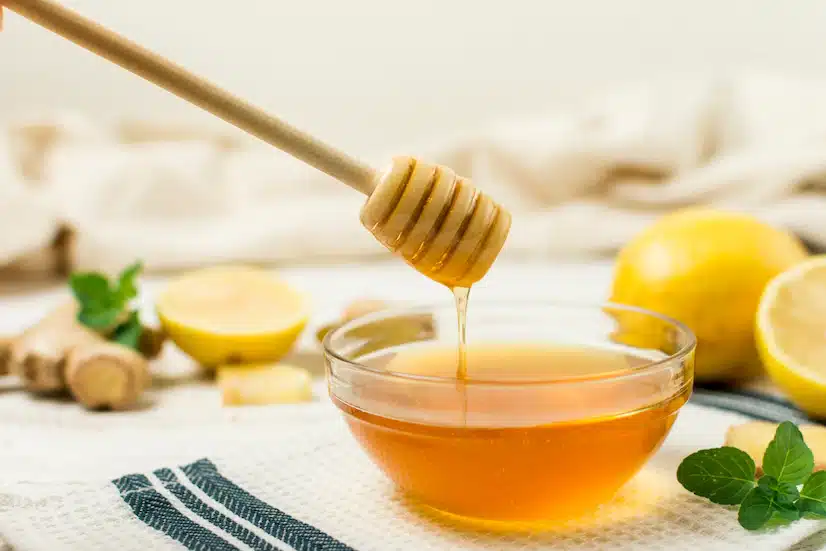 A glass of lemon water with a spoonful of honey naturally flushes toxins from the body, and the combination of antioxidants and vitamin C aids in naturally increasing collagen synthesis in the skin.
2. Aloe Vera Juice
Aloe Vera juice and gel are high in vitamins A, B, C, and E, which are beneficial to the skin and health. Furthermore, aloe vera contains up to 90% of the natural amino acids found in the human body. Furthermore, aloe vera extracts are high in skin-nourishing qualities, making it suitable for both eating and application.
3. Papaya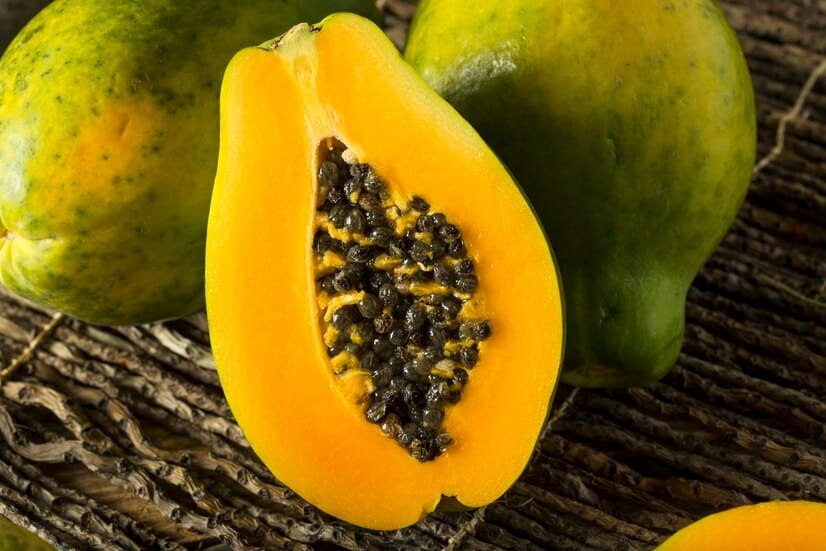 These foods, which are high in vitamins A, B, C, K, magnesium, potassium, and calcium, give exactly the proper quantity of vitamins and minerals to work their magic on the inside. When applied to the face, it includes an enzyme called papain, which aids in the removal of dead skin. Its antioxidant content helps to regulate the accumulation of free radicals, which can cause dark spots on the skin. It is most renowned for its ability to lighten the skin!
4. Tomatoes
This delicious staple has more advantages than you may realize. Tomatoes are utilized in practically all of our recipes, whether it's a salad, a conventional sautéed veggie, or, more recently, smoothies. But did you know that this superfood also has skin-protective and healing properties? It is high in Vitamin A, which is essential for the development of new skin cells to replace old and damaged cells. Tomatoes also include significant quantities of Vitamin C, which assists in combating free radicals and increases collagen formation, making you seem younger. Tomatoes, which are high in beta-carotene and lycopene, help to fight free radicals that cause sun damage and, as a result, dark spots.
5. Salmon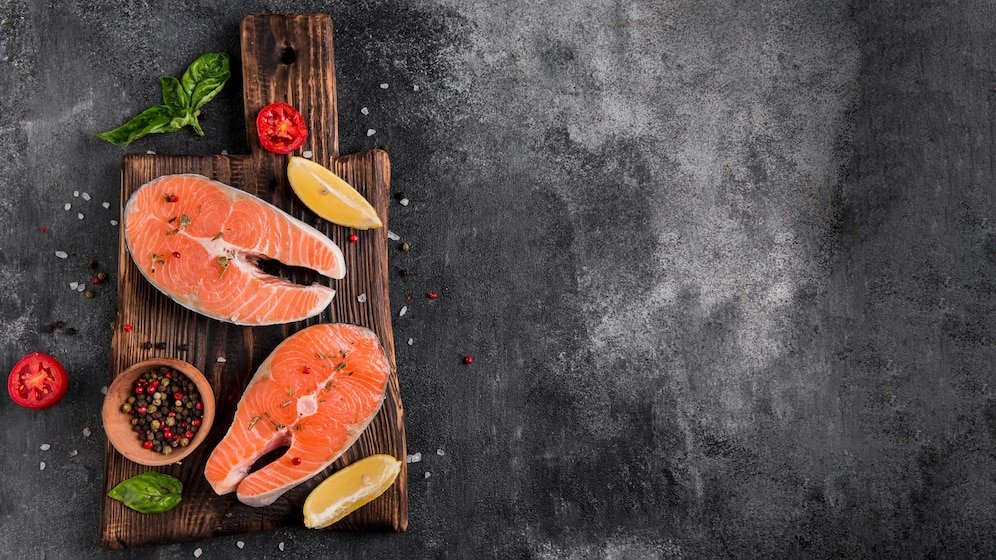 Salmon, which is high in mega-3 fatty acids, is an excellent choice for preventing black spots on the skin! This tasty fish, which is high in vitamin B, potassium, selenium, protein, and antioxidants, promotes healthy circulation, keeps skin moisturized, and regulates inflammation produced by the sun, among other things. This powerful trio helps to prevent the production of black spots and discoloration.
6. Sweet Potatoes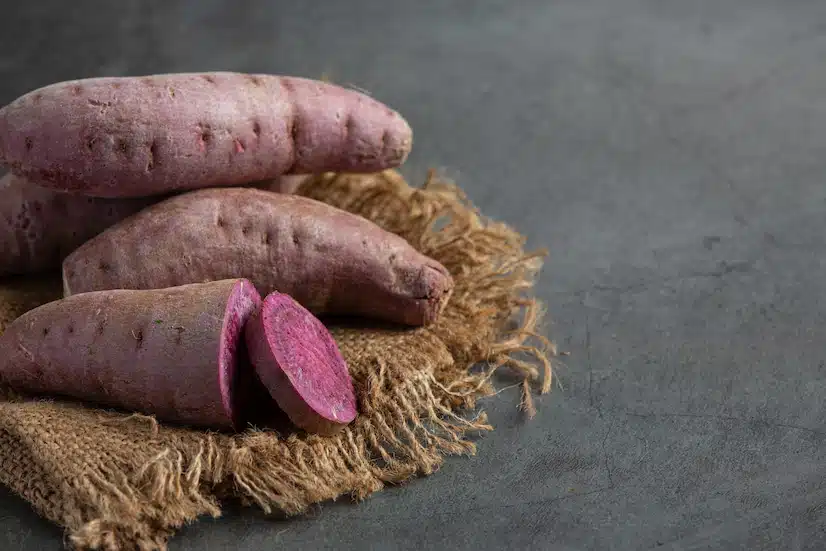 Sweet potatoes contain retinol, which is used in anti-aging lotions and serums. It seems wiser to consume it through a lovely sweet potato mash, doesn't it? Sweet potatoes, which are high in beta carotene, help to prevent skin discoloration and irritation. Sweet potatoes, which are high in anthocyanins, help to keep radical production in check, avoiding pigmentation and dark patches.
7. Buttermilk
Buttermilk contains lactic acid, which aids in the removal of dead skin from your face and the lightening of dark spots. Apply buttermilk directly to dark areas with a cotton pad and let for 20 minutes. Examine the outcomes by washing your face with clean water.
8. Green Tea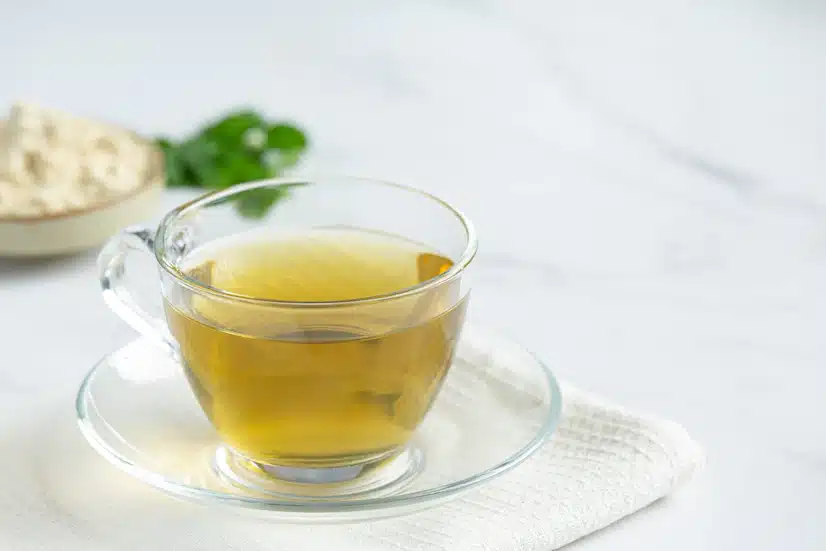 Green tea (thanks to its significant anti-inflammatory and antioxidant characteristics) can aid in the treatment of hyperpigmentation by inhibiting the development of extra melanin and removing dark patches. It can also help with inflammatory skin diseases including acne, eczema, and psoriasis.
9. Licorice Root
One of the most active compounds in licorice root extract is glabridin (glab-rye-din). This chemical aids in the reduction of dark patches caused by scarring or sun exposure. It also reduces UVB ray pigmentation by blocking tyrosinase, an enzyme that produces dark pigmentation after sun exposure.
10. Cucumber
Cucumber contains 95% water; it hydrates and moisturizes the skin. Cucumbers contain a protein that tightens the skin and gives it a smooth and supple appearance. It also soothes the skin and helps to lighten dark spots.
Also Read : 10 Foods That Are Beneficial for Eye Health