Fashion Design is an evolving field that involves creating clothing and accessories. It requires both creativity and technical knowledge, with numerous places providing different approaches to learning fashion design worldwide. Fashion design is an artistic medium which marries both art and technology in order to produce clothing and accessories; highly competitive industries exist where aspiring fashion designers compete for talent while finding suitable places can be an uphill struggle.
When it comes to learning fashion design, the best places can differ depending on an individual's goals and interests; some top choices for study include New York's Fashion Institute of Technology, London College of Fashion, Central Saint Martins School, Parsons School of Design and London Royal College of Art are excellent institutions offering comprehensive fashion design education; from basic principles and techniques through pattern making, garment construction and history all provide invaluable experience necessary for becoming a successful designer.
Best Places To Learn Fashion Design:-
1. London College Of Fashion
London College of Fashion (LCF) is widely recognised as one of the premier institutions for learning fashion design. Established in 1909, LCF offers courses that range from foundation and undergraduate levels up to masters and professional qualifications for students looking to study this art form.
Each course at London College of Fashion is tailored to give students an in-depth knowledge of the fashion industry, its history, design principles, and skills required for becoming a successful fashion designer. In addition, students have access to state-of-the-art library facilities and specialist studios where students can gain hands-on experience of fashion design craft. Furthermore, London College of Fashion hosts frequent exhibitions of leading fashion designers and industry professionals; making it undoubtedly one of the finest places for learning this craft.
2. Fashion Institute Of Technology (FIT)
Fashion Institute of Technology (FIT) is one of the premier fashion design schools, offering undergraduate and graduate programs to students from around the globe. Their innovative blend of theory and practice equips them with all of the knowledge needed for success in fashion merchandising management, textile development marketing and entrepreneurship – among many other subjects!
FIT provides students with access to state-of-the-art facilities, internships and research opportunities – all of which help students develop a comprehensive understanding of fashion design while creating innovative designers who are competitive and creative. Furthermore, job placement services give them valuable experience within the fashion industry – making FIT one of the premier places for learning fashion design.
3. Parsons School Of Design
Parsons School of Desig Its Parsons School of Design is widely considered one of the premier destinations to learn fashion design. Offering both degree and certificate programs – such as Bachelor of Fine Arts in Fashion Design and Master of Arts in Fashion Studies – with highly experienced faculty, this premier learning institution combines theoretical knowledge with practical application for an unparalleled educational experience.
Students benefit from access to cutting-edge facilities and technology, enabling them to explore their creative side while honing professional skills in an ideal learning environment. Furthermore, Parsons School of Design hosts international fashion shows for students to showcase their work and gain invaluable industry experience. Furthermore, its network of contacts can connect them with potential employers or mentors – making it the ideal place for fashion design study.
4. Bunka Fashion College
Bunka Fashion College, one of Japan's leading fashion schools with over 80 years of history, is one of the premier institutions for learning fashion design. Offering courses ranging from basic fashion design through advanced courses such as pattern making and tailoring. Furthermore, there is even an exclusive course dedicated to cutting-edge techniques like 3D printing, digital fabric printing and computer-aided design.
Bunka Fashion College not only offers courses but also internships in various fashion houses in Japan and overseas to give its students invaluable experience in the fashion industry. Furthermore, with access to professional contacts within this niche industry and strong network ties established over time by professionals within it – Bunka Fashion College provides the ideal environment to learn fashion design while establishing themselves within it.
5. University Of Westminster
Are You Seeking a Career in Fashion Design at Westminster University? Its Westminster is one of the premier universities in the UK with a world-renowned reputation in fashion design education, offering courses such as BA, MA, and PhD programmes in fashion design – providing students with an in-depth understanding of design from concept to product. Furthermore, Westminster also features a vibrant research culture that allows students to explore various aspects of fashion design.
The University of Westminster provides outstanding facilities and resources for its students, such as state-of-the-art studios and workshops and resources for design projects. Furthermore, strong industry connections allow access to some of the leading fashion designers worldwide; career advice and guidance encourage exploration of all available opportunities within fashion industry.
Overall, the University of Westminster provides an outstanding environment in which to learn fashion design. Their courses and programs, excellent facilities, and strong industry links all combine for an unparalleled fashion design education experience – perfect for starting your fashion design career off right.
6. Polimoda Fashion School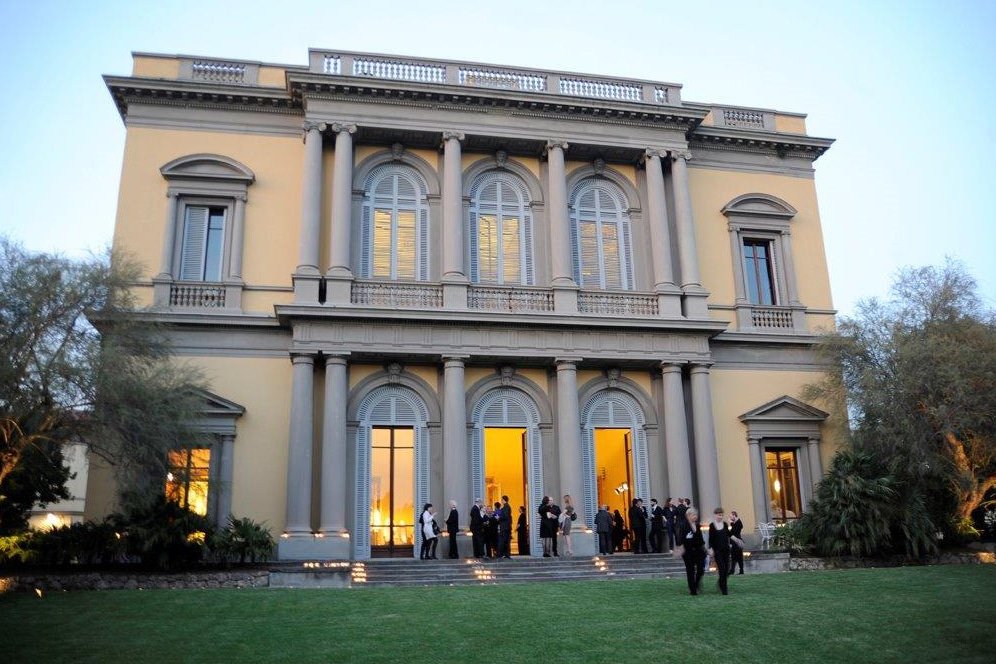 Polimoda is one of the premier destinations to learn fashion design, located in Florence Italy and boasting both undergraduate and postgraduate programs in fashion design. As an international institute, its students have an unparalleled opportunity to immerse themselves in Florence's vibrant culture while learning from some of the industry's top professionals – they can choose courses covering topics like fashion design, styling and trend forecasting, marketing & communication, business & management and much more.
Polimoda provides students with workshops, lectures, and seminars to stay current with fashion industry trends. Furthermore, students have an opportunity to network with experts from the fashion world while building a portfolio for future career success. With its excellent faculty, cutting-edge resources, and inspiring environment – Polimoda truly is one of the premier places for learning fashion design.
7. Middlesex University
Middlesex University is an excellent way to learn fashion design. Offering courses that cover various disciplines within fashion design – such as bachelor and master degrees in related topics as well as short courses and certificate courses – Middlesex is the ideal environment in which students can hone their craft and become experts at it. Their staff of experienced faculty are available to guide and mentor them along their fashion design journey.
Students at Middlesex University can learn the fundamentals of fashion design such as pattern cutting, garment construction and fashion illustration as well as more advanced topics such as digital textiles marketing and styling. Our modern facilities and equipment, including an onsite fashion studio provide an ideal learning environment. It is also the ideal place to launch their fashion design careers! Middlesex University is an outstanding place for starting or continuing a career in fashion design!
8. Central Saint Martins
Central Saint Martins (CSM) is one of the premier places for fashion design education. A part of University of the Arts London, CSM boasts one of the world's most creative and innovative fashion design programs – and has produced such legendary designers as John Galliano, Alexander McQueen, and Stella McCartney among many others.
CSM's course offers an exciting blend of traditional and contemporary techniques, exploring fashion's relationship to culture. Emphasizing creativity and innovation, the course stresses innovative designs while emphasizing creative aspects. Students can develop their own styles while taking classes in materials, pattern making, tailoring and marketing to gain a comprehensive knowledge of the fashion industry. With such a focus on creativity and innovation CSM is an ideal place for learning the art of fashion design!
9. Northumbria University
Northumbria University is one of the best places to learn fashion design. Situated in Newcastle, England and known for its exceptional courses in this field, Northumbria provides courses ranging from undergraduate degrees and postgraduate degrees to short courses that develop and refine fashion designer skills. Furthermore, Northumbria boasts state-of-the-art facilities that support learning as well as creative growth while encouraging students to explore their creative potential.
Northumbria University provides its students with access to industry partnerships that give them experience through internships and placements, with highly experienced teaching staff dedicated to helping students realize their full potential in fashion design. Northumbria is an ideal environment to learn fashion design; providing students with all of the resources needed to succeed in fashion design careers.
10. National Institute Of Design
National Institute of Design (NID), situated in Ahmedabad, Gujarat is widely considered to be one of the premier places to learn fashion design. Offering courses in fashion design, product design, furniture design and lifestyle accessory design – as well as its world-class faculty, modern infrastructure and well-stocked library – NID boasts one of the finest two-year postgraduate diploma courses for fashion design to equip its students with knowledge on emerging trends and techniques in this ever-evolving field.
The course covers topics such as design history, fashion theory, pattern making, textile science and apparel production. Students also benefit from internships and workshops with leading fashion designers; regular exhibitions and fashion shows showcase students' works. With state-of-the-art facilities, experienced faculty and industry connections – National Institute of Design is undoubtedly one of the premier places for learning fashion design.
Also read:- Tips For Young Fashion Designers To Make It In The Industry