Skin care recommendations for oily skin:- Summer brings warmer days with increasing temperatures and humid conditions that worsen with time, which are even more detrimental if you have oily skin. These environmental changes have significant ramifications.
Summer and oily skin do not mix; to take the best possible care in managing it. Your beauty goal should be to adjust your skincare regimen and add oily skin-care products that truly address its unique needs to your beauty arsenal!
Skin Care Recommendations For Oily Skin
1. Use A Mild Moisturizer.
As summer nears, one of the key steps is switching to a lightweight moisturizer. You might wonder why using moisturizer makes sense when your face already seems oily; yet another key thing you must remember to do when switching is using an appropriate one for oily skin types.
Moisturizers provide necessary hydration while simultaneously inhibiting excessive sebum production – helping reduce pimple outbreaks.
Utilize a matte-ifying moisturizer to prevent your skin from becoming overly oily by midday.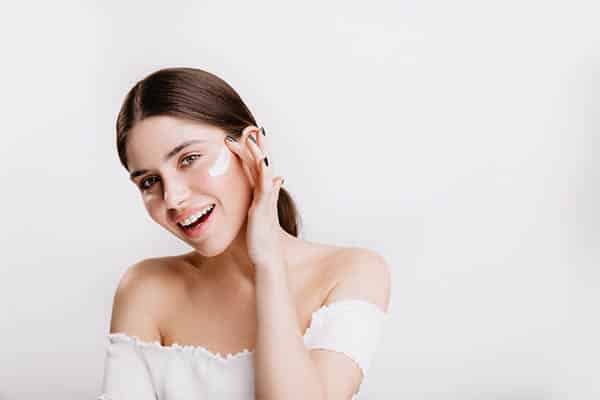 2. Don't Wash Your Face Too Frequently.
Your skin is composed of layers that work to moisturise it and protect against environmental irritants, but when overwashed it loses moisture which leads to overproduction of oil to restore it – leaving you with even more of it than before! Instead of managing oil, instead it has increased significantly.
3. Blotting Sheets Should Be Used.
Always carry blotting papers when going out and use them if your skin becomes oily or grubby-looking. Gently tap these thin, tiny papers against shiny or dirty areas of skin to absorb excess sebum.
Stickiness will dissipate almost instantly; however, you should avoid abusing these treatments as they could strip essential oils from the skin and cause premature aging.
4. Exfoliate Your Skin With Caution!
Exfoliate once or twice every week to clear away dead skin cells and promote proper sebum production. However, excessive exfoliation could damage your skin barrier by stripping away essential oils and moisture, possibly leading to excessive sebum production.
5. Use Sunscreen.
Always Use Sunscreen. Being exposed to UV radiation from the sun can increase oil production and make skin appear oilier, so applying broad spectrum gel-based sunscreen on your face to protect from its damaging UV rays is critical.
Include sunscreen as an essential part of your skincare regimen. Wear UV-blocking glasses, a broad-brimmed hat and limit exposure during peak hours – and apply additional layers every two hours! Reapply sunscreen every time!
6. Use Face Masks
To achieve healthy skin, natural masks like multani mitti or sandalwood may help in eliminating excess oil from the face while simultaneously sanitizing and soothing it after an exhausting summer season.
7. Don't Forget To Use Toner.
Add toner into your skincare regimen this summer, and your skin will benefit from its astringent properties that help control excessive oil production while closing open pores and soothing them.
With oily skin, using a witch hazel pore-tightening toner could be beneficial. This skincare item effectively removes extra oil from the surface of skin while also cleaning and refining enlarged pores for reduced appearance.
8. Avoid Cosmetics With A Strong Emollient Base.
Avoid cosmetics with an oily or heavy emollient base in the summer as these are more likely to lead to sebum overproduction and breakouts in acne-prone skin, leaving your pores sticky and leaving sebum-rich patches behind. Also try not experimenting with too many cosmetic items at once!
9. Keep An Eye On What You Eat And Drink.
Reducing inflammation in your skin starts with diet. Avoid fried or greasy foods as much as possible; aim to incorporate more nutritious options into your daily meals instead.
10. Micellar Water Is An Option.
Micellar water offers a safe and effective solution to eliminate excess oil and impurities from your skin.
Oily skin can actually be beneficial! One great advantage to having oily skin is reduced fine lines and wrinkles from producing more sebum; however, overactive sebaceous glands may lead to tired, dull skin or increased acne outbreaks that need managing accordingly.
Also Refer:- 10 Easy Ways to Green Your Skincare Routine for Working People