The art of personal style is all about developing your own unique sense of fashion. It begins with understanding your body type, lifestyle, and personality – what looks good on you and how you want to present yourself to the world. Once you have a good sense of what works for you, it's time to start experimenting. Try out different styles, put together outfits, and take risks with color and fabric combinations. Look to fashion blogs, magazines, and celebrities for inspiration and pay attention to how they style their outfits. When you find something you like, make it your own.
What Is Personal Style ?
Personal style is how you express yourself through fashion. Everyone has a unique sense of style, whether they realize it or not, and it can be a great form of self-expression. It's about more than just what you wear; it's about how you present yourself to the world. Personal style is all about creating a look that is true to you and reflects your personality. Everyone has their own unique body type, lifestyle, and personality, which means everyone has a different type of personal style.
1) Look To Your Own Closet
Your own closet is home to some of your best fashion finds and hidden gems. When you're trying to decide what to wear, it's always a good idea to start with what you already have. Look for items that have potential but need a little bit of a revamp. Cleaning out your closet every season is a great way to make room for new pieces as well as find items you haven't worn in a while. You never know what you'll discover by digging through your closet. Sometimes we buy new things before trying to figure out how to style the items we already have.
2) Find Fashion Inspiration
Fashion inspiration can come from anywhere. When you're trying to find inspiration for your outfits and personal style, look for things both inside and outside of the fashion world. Discovering new types of clothing can help you branch out from your usual go-to pieces. Find inspiration from different cultures and times in history. You can also look to celebrities and other people who you admire and see what they like to wear. You can also look online at fashion blogs.
3) Create A Fashion Mood Board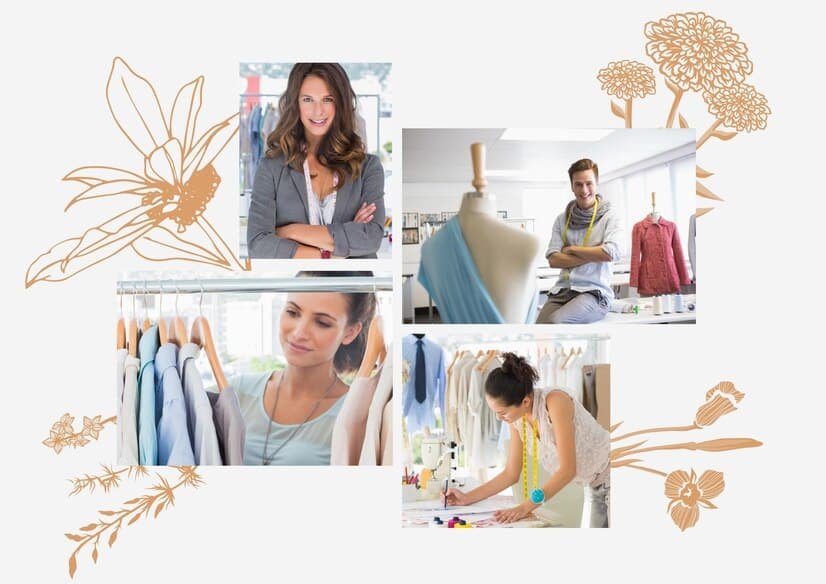 A fashion mood board is a great way to get your creative juices flowing and explore different styles, fabrics, and color combinations. It's a great way to start thinking about what inspires you and what your personal style is. You can create a mood board using magazines, posters, and images you find online. Tear out or print images that inspire you. You can also use items from your home, like fabrics, colour swatches, or sketches to create a unique and personalized mood board.
4) Create A Capsule Wardrobe
A capsule wardrobe is a collection of only the pieces you love and pieces that work well together. This is a great way to organize your closet and figure out what your core pieces are. Start by organizing your clothes by type of item. Then, check to make sure they're clean and in good condition. Next, decide how often you'd like to wear each item.
5) Experiment With Unique Style Choices
Also Refer:- 6 Fashion Tips for Girls Who Are Starting to Experiment
There might come a time when you've tried everything and are still looking for that unique style choice that makes you stand out. When you're trying to make your personal style more unique, it's okay to try new things. Start small by trying out a new colour or fabric. You can also try out new silhouettes, accessories, and patterns. You can also try layering different pieces together.
Conclusion
Now that you understand what personal style is, it's time to start developing your own unique sense of fashion. Start by making a list of your body type, lifestyle, and personality. Next, look to your own closet for outfit ideas and inspiration. Then, create a mood board with different colour and fabric combinations. Finally, experiment with unique style choices to make your personal style stand out.