Introducing fashion trends for 2023, this year is sure to bring some of the most creative and innovative designs in the fashion industry. From high-end luxury items to affordable streetwear, fashion houses around the world are already experimenting with what lies ahead for the next year. We can expect to see bold colors, eclectic prints, and statement accessories.
Additionally, the use of recycled materials and sustainable fabrics for clothing is also on the rise. We can also look forward to the introduction of wearable technology and a variety of new materials. As we prepare for 2023, it's essential to keep up with the latest trends to ensure you stay ahead of the curve.
Here 10 Fashion Trends You Need to Know About for 2023:-
1) Lace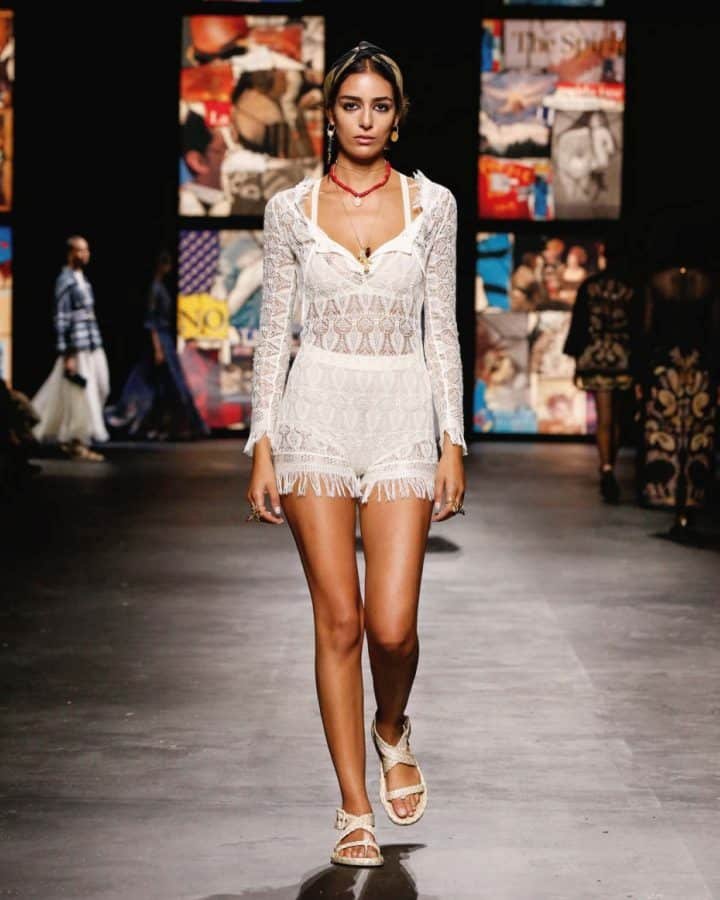 2023 is going to be a big year for fashion trends! One of the key trends you need to be aware of is lace. Lace has been making a comeback in recent years, with designer brands like Givenchy, Lanvin, and Alexander McQueen incorporating it into their collections.
Lace is a perfect way to add a touch of femininity and sophistication to any outfit. You can find it in a variety of colors, styles, and fabrics, such as cotton, tulle, and silk. Whether it's a lacy skirt, a blouse, or a pair of pants, lace is sure to be a key trend in 2023. So make sure to add some lace to your wardrobe this year!
2) Thigh-High Splits
Fashion trends for 2023 are already making waves in the industry. One of the most popular trends for the year is thigh-high splits. This trend is all about showing off a little leg and making a statement. Thigh-high splits are seen in dresses, skirts, and even jumpsuits. They can be paired with statement heels and a bold clutch to create a look that's sure to turn heads.
Thigh-high splits add a touch of sophistication and glamour to any outfit and can be dressed up or down depending on the occasion. Whether you're headed to a formal event or just out for a night on the town, thigh-high splits are a must-have for 2023.
3) Cut-Out Dresses
The fashion industry is always evolving and 2023 is no exception. The biggest trend for the upcoming year is cut-out dresses. These dresses feature strategic cuts in the fabric to make the garment look more stylish and edgy. Cut-out dresses come in a variety of styles, including mini, midi, and maxi.
They can be paired with a variety of accessories, such as statement earrings, for a more contemporary look. Cut-out dresses also look great when paired with bold colors, such as neon orange or electric blue. With cut-out dresses, you can create a unique, fashionable look that will turn heads and make a statement.
4) Animal Print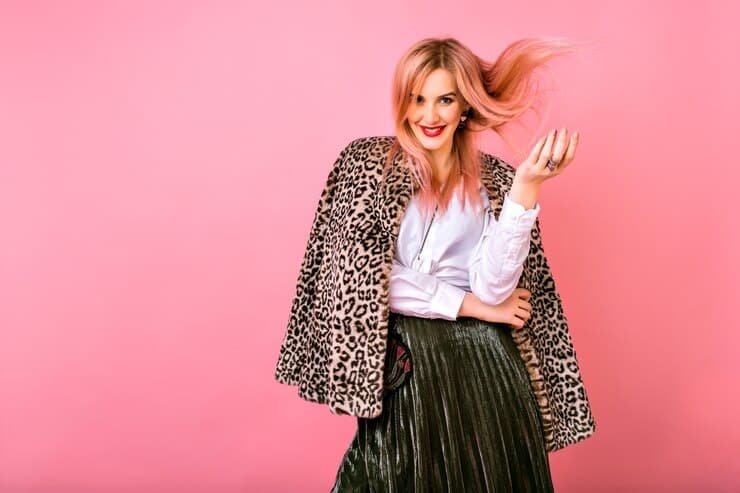 The fashion scene in 2023 is predicted to have a strong animal print influence. From leopard print to snake print and everything in between, these bold and daring prints are set to be the standout fashion trend of the season. Animal print has been around for centuries and continues to evolve, with designers incorporating it in a variety of ways.
For example, the classic leopard print has been used on accessories such as bags and shoes, while more daring prints like snake and zebra have been seen on clothing items like tops, dresses, and jumpsuits. Animal print pieces can be easily incorporated into an outfit for a stylish look, or be worn as a statement piece for a unique style. For 2023, animal print is definitely a trend to watch out for.
5) Tailoring
The fashion trends for 2023 are already inspiring people to try out new looks. Tailoring will be a huge trend this year, with designers looking to create pieces that are both classic and modern. Structured pieces and sharp lines will be popular, as well as oversized and voluminous cuts.
This year you can expect to see a lot of creative mixing and matching of different tailoring styles to create unique outfits. For example, you could pair a tailored blazer with a pair of ripped jeans for a stylish, yet edgy look. Tailoring will also be seen in accessories, such as bags and shoes. If you want to stay ahead of the trends, start experimenting with different tailoring styles now.
6) Denim
2023 is just around the corner and trends in fashion are ever-changing. Keeping up with the latest fashion trends can be a daunting task, but it's important to stay ahead of the curve. One trend that we can expect to see in 2023 is denim. Denim has been around for decades and is still a timeless classic. In 2023, we can expect to see denim in new and creative ways.
Designers will be using denim in unique cuts and silhouettes, incorporating patches and detailing to make denim pieces look fresh and exciting. With a variety of colors, textures, and designs to choose from, you can easily find a denim piece that suits your personal style. So, if you want to stay ahead of the curve in 2023, make sure to add some denim to your wardrobe!
7) Mermaidcore
Mermaidcore is one of the biggest upcoming fashion trends for 2023. It's all about embracing the mermaid look with a mix of bright colors, sparkles, and bold patterns. Mermaidcore utilizes a lot of sequins, sparkles, and bold, bright colors. It's often accompanied by a lot of layering and texture, creating a truly eye-catching look.
Mermaidcore is perfect for people who want to make a statement with their fashion. It's also great for those who want to incorporate their favorite colors into their wardrobe. So if you're looking for a new trend to try out in 2023, consider giving Mermaidcore a try.
8) Sultry Hoods
2023 is set to be a unique year in fashion trends, and one of the most noteworthy looks is sultry hoods. Hoods are being incorporated into outfits of all types, from evening dresses to casual streetwear. They add a touch of mystery and sophistication to any look, and can be customized with a variety of fabrics, colors, and designs.
Hoods can be worn with a variety of outfits, from structured blazers to loose-fitting jumpsuits. The hood can be the focal point of the outfit, or simply used as an accent piece. No matter how you choose to wear it, the sultry hood is sure to make a statement in 2023.
9) Silver Metallics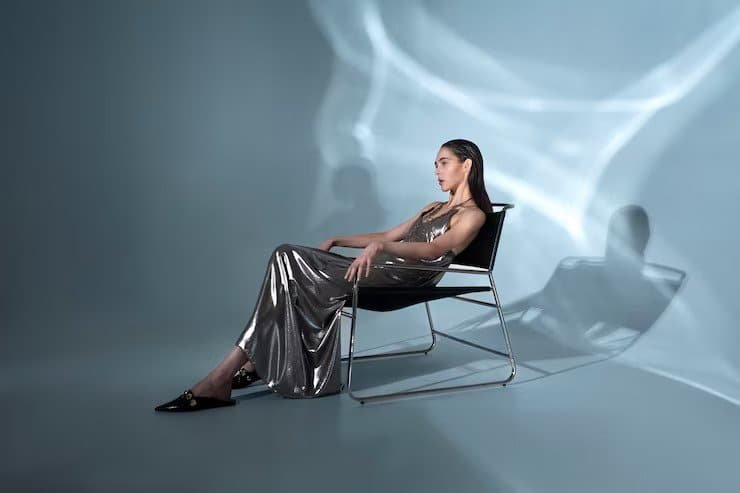 2023 is right around the corner and the fashion industry is already flooded with the latest trends. One of the biggest fashion trends to look out for in 2023 is silver metallics. Silver metallics are the perfect accent for any outfit and can instantly brighten up any dull look.
From silver coats and jackets to metallic accessories, we can expect to see a lot of silver metallics in the upcoming season. Silver metallics can also be used to create bold and daring looks and can be easily paired with other colors. Whether you opt for a full silver metallic look or just a few pieces, this trend will surely make you stand out from the crowd.
10) Textures Galore
2023 is going to bring a lot of new fashion trends with it. One of the most important trends is galore textures, which means mixing different fabrics and textures together to create unique looks. Fabrics like velvet, sequins, chiffon, and lace will be used to create pieces that have a lot of depth and texture.
Additionally, bold prints and vibrant colors will be key components of outfits that will make a statement. Furthermore, we can expect to see a lot of oversized silhouettes with relaxed fits and cropped lengths. All in all, 2023 is going to be a year full of fashion trends that will be sure to turn heads. Galore textures, bold prints, and vibrant colors will be at the forefront of style in 2023.
Conclusion
2023 is just around the corner and the fashion industry is already buzzing with the latest trends. From thigh-high boots to statement sleeves and patchwork denim, there's no shortage of trends to choose from. While the fashion industry is ever-evolving, some styles will always remain timeless.
As we look ahead to 2023, our best advice is to have fun experimenting with different looks and make sure to stay true to your personal style. There's no right or wrong when it comes to fashion, so don't be afraid to express yourself through your wardrobe. In conclusion, 2023 is the perfect time to try out new fashion trends while staying true to your individual style.
Also Read:- Tips On How To Stay Fashionable And Trendy Year Round