Makeup-Free Ways To Look Beautiful Naturally : Are you weary of putting on a bunch of makeup every morning just to appear pretty? Then it's time to rest your skin. Regardless of your skin type, avoiding any beauty products every now and again may do wonders for your skin. When you remove your make-up for a bit, you allow your skin to breathe.
Makeup-Free Ways To Look Beautiful Naturally
1)Improve Your Skin's Health From Within
Good nutrition, enough sleep, regular exercise, and a suitable skin care routine all have a part in determining the health of your skin. Along with these fundamental elements, a few tips and tactics will make you seem gorgeous effortlessly.
2)Maintain Your Personal Hygiene
Choosing to pamper yourself by visiting a salon is a terrific way to feel good about yourself. You can have a manicure, pedicure, or a hair spa treatment. In addition, if you want to get rid of unsightly hair, schedule a waxing session.
3)Take Care of Your Smile
When it comes to face attractiveness, your smile is your most valuable asset. Take good care of your lips by exfoliating them on a regular basis and using a moisturizer, such as a lip balm, as needed. Maintaining proper dental hygiene is also important. Aside from cleaning your teeth twice a day, you may also have a professional polishing treatment to add a glitter to your brilliant smile.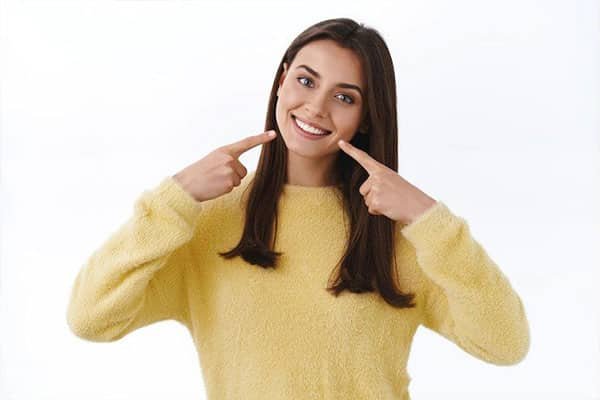 4)Take Care of Your Hair
You may always make your crown's hair the focal point. To spice up your no-makeup appearance, try a boho chic hairdo or a messy bun or braid. Also, keep your hair clean at regular intervals. This is not only good for your hair, but it may also help you avoid a variety of skin problems, such as various types of acne.
5)Dress Properly
Your clothing influences how you appear and feel about yourself, and hence how others perceive you. Always choose clothes and shoes that are comfortable for you and appropriate for the occasion. Choose hues that complement your skin tone. Clothing layering is popular and looks both cool and classy.
6)Nourish yourself through eating.
A nutritious diet is crucial for beautiful skin and hair. Protein and vitamins are vitally necessary for the preservation and restoration of your skin. To keep your skin nourished and moisturized, include fresh fruits and vegetables in your diet and drink lots of water throughout the day. You may also cleanse your system with natural liquids such as green tea. Taking probiotics after meals improves your gut health and results in clean, healthy skin.
7)Getting Beautiful through Sleeping
6 to 8 hours of uninterrupted sleep every night will not only keep dark circles at bay, but will also help your skin regenerate through several processes such as collagen formation. Satin pillow coverings can be used to reduce friction and dryness of the skin and hair.
Also refer : 10 Natural Home Methods To Lighten Your Skin
8)Participate in Daily Workouts
Every day, go for a run or go to the gym for at least 30 minutes. Daily exercise improves blood circulation, keeps hormone balances in check, and aids the body in cleaning out toxins, among other benefits. In the long term, all of these will result in better skin.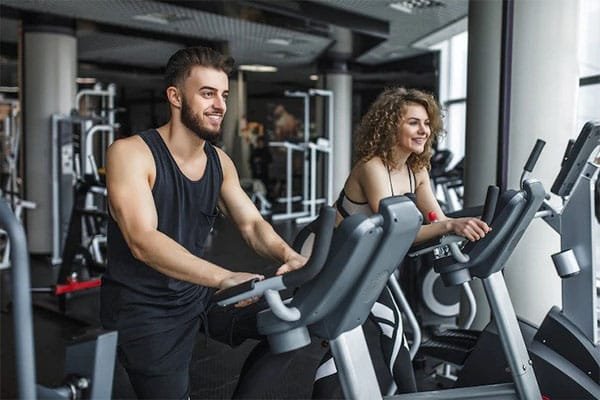 9)Reduce Stress
Take some time to examine your inner world. The face is a reflection of the mind; if you feel good on the inside, you will emanate a positive aura from your face. To be calm and stress-free, practice mindful living, meditation, and breathing exercises. Accept yourself in all of your imperfections and beauty. The finest cosmetics you can ever wear is confidence.
10)Seek Professional Assistance
Seek expert care for any physical or mental concerns you are experiencing anytime you feel the need. To get rid of numerous skin disorders, you must address underlying health concerns such as intestinal troubles and hormone imbalances. Sorting out your mental difficulties is critical for stress management and sleep deprivation, both of which influence your skin.
Conclusion
You may choose to go without makeup for a short time or for a variety of reasons. It's good to be able to save some of the time and money we spend on cosmetics. Instead, put those funds on good skin care and your entire well-being.